I've noticed a disturbing trend with TV shows of late, new shows that I've really enjoyed being unable to build from the success of their debut seasons. They put together an interesting and exciting first season of episodes, then seemingly run out of ideas and slide into mediocrity or worse. This may not necessarily be a new trend, and just a common problem of American TV shows trying to re-hash the magic week in and week out until they've bled an idea dry instead of allowing that they had already told the one story they had to tell. This was certainly the case for Twin Peaks, a series that really had no business continuing after they solved the Laura Palmer case. I do think it has been happening more often lately, as series come out trying to be unique and different, and wind up being tied to one unsustainable idea (you're on notice, Prison Break). Which is disappointing, because I do get attached to the characters and want to keep inviting them into my living room each week, but have given up on a few of them when it became painfully apparent that the show was out of good ideas. I guess the one positive you can come up with for shows canceled too soon (like Firefly) is that they didn't stay around too long.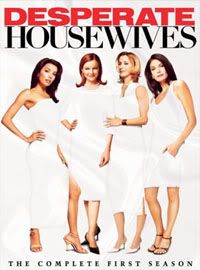 5. Desperate Housewives- First off, I should state that Twin Peaks doesn't appear on this list, even though it might be the best example of this phenomenon, simply because it's been so long since I've seen it that I can't really comment on the quality from season to season (other than the comments I've already made). As for Desperate Housewives, I gave up on the second season somewhere around the fourth or fifth episode. The show would've ranked higher on this list, but the truth is, it peaked somewhere in the middle of the first season, and pretty much just stretched itself out til the end of that season. In fact, most of the offerings in the second half of the first season were pretty tired, making me wonder if the show was ever that good to begin with. But, I stuck it out to learn the answers to the mysteries began in the pilot, then annoyingly dragged out. Once I found out what Mary Alice's deep dark secret was, I was satisfied to leave the show be (it took a few more episodes to bring the wife around). Here's a question: why the hell does Mary Alice still narrate the show anyway? First off, her story is done, so she serves no purpose. Secondly, her pithy little deep thoughts that end the episodes are the absolute worst element of the show and more than anything, that which drove me away from it.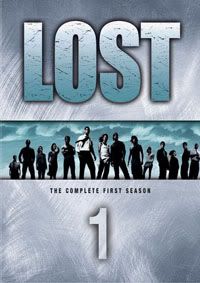 4. Lost- No, I haven't abandoned this show yet. I'm still entertained by it on a weekly basis. But the drop in quality from the excellent season one to now is painfully evident, and I find myself more annoyed by the show now than I am looking forward to watching it. The challenge of the show was to keep fans interested in the castaways attempt to leave the island, while simultaneously hoping they don't leave the island so we could keep watching. It's not an easy challenge, but one J.J. Abrams and company signed on for when they created it. In the first season, they set up enough mysteries and back stories to power the show for several seasons, maintaining both an exciting tempo and a slow burn at the same time. They packed so much action and revelation into each episode, that it was easy to forget that mere weeks of real time had passed. Brilliant stuff, really. But so far in the second season, it seems as though they've been merely spinning their wheels after opening the hatch. The flashbacks, once a strength of the show, are becoming hindrances, and fail to reveal anything of import. Instead, they seem to just be killing time so the show can pull off some big moments for sweeps. It's not too late for this series, but it's time they shape up.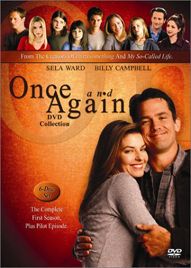 3. Once and Again- This is a series that had a lot of material to mine, and should have had a longer creative shelf life than it did. In its three seasons, it maintained a high level of quality, but never matched the brilliance of the first season. Instead of running out of ideas, the second and third seasons of Once and Again were too crowded with gimmicks and staged conflicts in desperate attempts to increase its ratings and keep its audience on the hook during its many scheduling changes. What felt so true and natural in the first season began to feel forced in the next two with their hostage-taking busboys, failed businesses, pregnant ex-mistresses, and lesbian teen storylines. I haven't re-watched season three on DVD yet, but I remember feeling like the show had lost its way when I originally watched it back when it was on the air. At that point, I wasn't even that sad that it was being cancelled. If only the network hadn't messed with it so much, I'd have more seasons like the first to fondly look back on.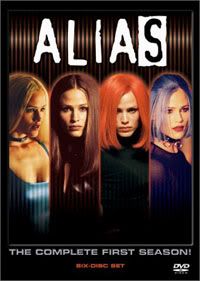 2. Alias- This is probably the biggest drop in terms of the first season to the current (and last) season, going from electric and fresh to pretty much unwatchable. But it stays out of the top spot because the drop from season one to season two isn't that precipitous. Season two was pretty good (not as good as the first, but still pretty good), and I enjoyed season three as well. From there, it was pretty much nostalgia that kept me plugging through season four, until finally giving up on season five when they hung pregnant Sydney and new Sydney from a magnet. It was a steady decline from season two on. It's a perfect example of tying a show to one unsustainable idea in that the show was the story of a double agent looking to avenge the death of her fiancée and gain back her life. Once they took care of that idea, the show was rudderless, and probably would've been better off ending not long after that. Everything after that point, even the good stuff, merely played like sequels in a franchise, each dropping in quality until people forgot how good the original was.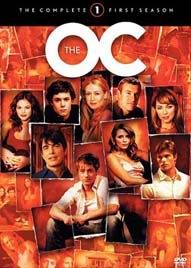 1. The O.C.- Dammit, after ignoring this show as a silly Beverly Hills 90210 knock-off, I finally relented and asked for it as a gift. That way, if it was as dumb as I originally thought it would be, I didn't waste any of my money on it. Instead, the first season was surprisingly funny, intelligent even. Sure, it was a teen soap opera, but there was more going on. It was a tale of the modern family, full of postmodern humour and in-jokes. It was really well-crafted, addictive entertainment, that had a unified story to tell, that of an outsider's view of the lives of the rich and fabulous in Orange County. The second season suffered from not having the unity of the first season, and began to fall victim of the show's success. For example, the popularity of the Seth Cohen character led to pushing him into the forefront, when the character worked best as a supporting character. But more than that, the show got a little too cute with its in-jokes and metas, and devolved from being deceptively smart beneath its frivolous behaviour, to being just plain frivolous. I still enjoyed the second season, with its flaws, but the current season pretty much sucks. Worse, it is now trying its hardest to become 90210, with all its "Donna Martin Graduates" crap. Dammit, show, do you know how much shit I took for being a fan of you? And for this? Kind of makes me wonder why I'll be tuning in tomorrow night. Dammit.