After much deliberation and last-minute cramming of 2006 albums, I've decided to commit to my top ten albums of the year list. This list was harder for me to make than last year's top twenty, as this hasn't been a banner year for music. Don't get me wrong, there's been some good albums this year, but no great ones. At this point, I'm not sure any of the albums on this list would get five stars were I to review them. Things could always change of course, as I spend more time with a particular album, my appreciation of it could change, or an album I've yet to have heard may be a five-star effort.

But I did my best to listen to as many albums that I could (well, of bands that I would be interested in, no sense in checking out the best the world of country has to offer, for instance). So I feel pretty good about the make-up of my list as it stands right now.

Honourable Mentions: Jenny Lewis and the Watson Twins- Rabbit Furcoat, Neko Case- Fox Confessor Brings the Flood, Lupe Fiasco- Food & Liquor, The Stills- Without Feathers, Brand New- The Devil and God are Raging Inside Me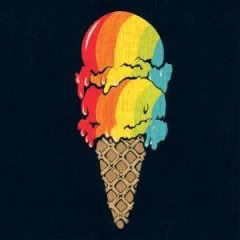 10. Pretty Girls Make Graves - Élan Vital: The band cleaned up some of the rawness of their earlier albums, without losing the energy, crafting their most complete effort yet. If you were disappointed with Yeah Yeah Yeahs Show Your Bones this year, as I was, then you should give this album a try. It's possible that they edged their way in to the top ten as a result of my having seen them play the material live, but that'll just teach all those other acts to stop skipping over Calgary in their "Canadian" tours that only include Vancouver, Toronto, and Montreal (if I sound bitter, it's because I am).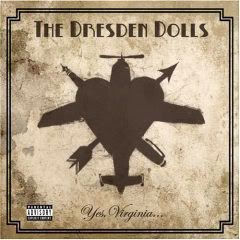 9. The Dresden Dolls - Yes, Virgina...: The best cabaret-punk album of the year! Yeah, that's right, cabaret-punk, and it sounds as crazy and as interesting you'd think an album of that genre would be (wait, is it a genre if only one band does it?). Not as precious as their earlier work, The Dresden Dolls are able to continue their trail-blazing ways while putting together a tighter album, best taking advantage of frontwoman Amanda Palmer's powerful voice and aggressive lyrics, creating an interesting dichotomy with the backing pianos and carnival atmosphere. With this album, Palmer and Brian Viglione prove that they're no mere novelty act and should have some real staying power with a unique sound all their own.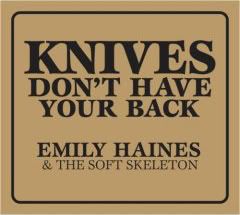 8. Emily Haines & The Soft Skeleton - Knives Don't Have Your Back: The first question I always ask when listening to a solo side project is whether the album is necessary at all, or is the artist merely taking their band's sound and putting their name in front of it. Among the myriad of problems I had with Fergie's album is that it had no other reason to exist other than to extend the Fergie brand-name. Musically, it was simply a new Black Eyed Peas album, but the label didn't want to share billing with the other guys (who are all over the album). This is certainly not the case with Emily Haines' (of Metric) new solo debut, which strips away all the synth pop from their early album and the rock riffs from their most recent, to present a stark, minimalist album of stunning power. It's about as depressing an album as you'll ever hear, but a heart-wrenchingly beautiful depression. Instead of tackling the tried-and-true subject of heartbreak, Knives Don't Have Your Back instead deals with the empty void that fills in after you've recovered from your heartbreak, and how this crushing ennui weighs heavy on everything you do.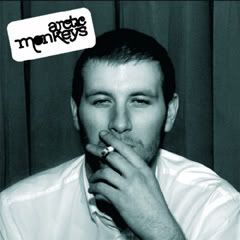 7. Arctic Monkeys - Whatever People Say I Am, That's What I'm Not: From the quietest, most depressing entry on the list to the most upbeat, fun entry. The Monkeys dropped this in mid-January, and have since held the title of the Best Band EVER that NME likes to bestow on every new UK act, then dealt with the inevitable backlash, all in time for me to once again remember how much I liked the album. So, I guess it's good for them that they didn't release it in August. Who knows where they'd be on the continuum right now if they had?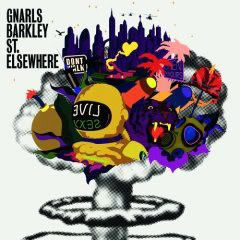 6. Gnarls Barkley - St. Elsewhere: Most of the backlash against this album seems to break into two arguments: one, the inescapable ubiquitity of "Crazy" has made some people weary of the band, or two, the sheer brilliance of "Crazy" is such that the rest of the album pales in comparison. Me? I think it's pretty silly to fault an album for having a phenomenal song. It's not the album's fault that the public decided to love a good song for once. Also, while "Crazy" is undeniably the highlight of the album, the rest of the tracks are no slouches (in fact, "Just a Thought" gives "Crazy" a run for its money for best song on the album honours), and would make St. Elsewhere a great album even if Cee-lo and Danger Mouse had never recorded "Crazy".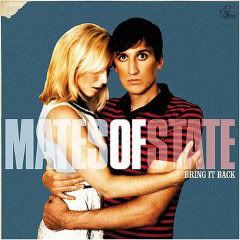 5. Mates of State - Bring it Back: A gloriously twee album by husband and wife duo Jason Hammel and Kori Gardner, Bring it Back is probably the most enjoyable indie record to be released this year. Just try and not have fun listening to it, I dare you. Oh sure, you might think it a slight cute and coying to start, but then the organs and uptempo rhythms will start to draw you in, then the rising harmonies and quirky structures will win you over, and you'll find yourself tapping your toes, bopping your head, and singing along, and not caring that you look a little silly doing so.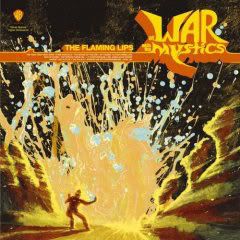 4. The Flaming Lips - At War with the Mystics: So I started the list with raw, angry, and depressing efforts, and am now going with back-to-back happy albums (spoiler alert: it'll soon be back-to-back-to-back albums). It's official: this list isn't emo enough for myspace. At War with the Mystics is probably a perfect example of what kind of year its been in terms of albums: it contains a lot of fantastic tracks that make you believe that it might be a five-star effort. Then it starts to drift about in the second half with tracks that are decent, but filler. Still, they're always trying new things, with their trademark weirdness, which makes it a more than worthy effort, albeit one that takes some time to digest.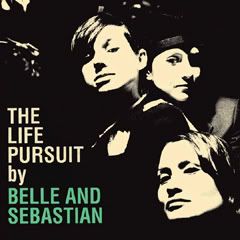 3. Belle and Sebastian - The Life Pursuit: Same problem here. For the first two-thirds of Belle and Sebastian's seventh album, I'm in love with their new uptempo, seventies-inspired sound, and impressed with how they've come out of their shell and answered the criticism that they keep making the same album over and over. Then, it simply fails to sustain the energy and tapers out the end. A very good album that is this close to being a great one.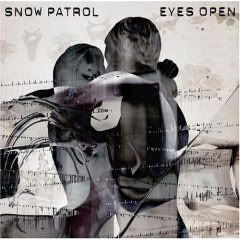 2. Snow Patrol - Eyes Open: So what do you do in a year without a defining masterpiece to be had? Ignore the indie cred and go with the best listen of the year. Yes, for the second album in a row, Snow Patrol have released the best Coldplay-album-in-a-year-that-Coldplay-did-not-release-an-album, but that doesn't make it any less enjoyable a listen. With Eyes Open, the band saw their shot at stardom and arena shows, and took it. The songs are hooky, anthemic, and often fairly simple, all the sorts of things that should make me condemn them. But damned if they didn't make it work. One of a shortlist of albums I'll play anytime I'm having a hard time deciding what to listen to.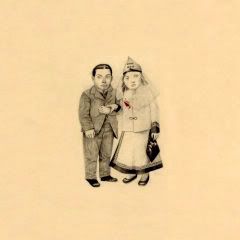 1. The Decemberists - The Crane Wife: I swear, I didn't intend on having The Decemberists repeat as album of the year holders from last year, especially since I don't think this is as good an album as was 2005's Picaresque. But in a year without a hands down best album, I had to go with the one that gets better every time I listen to it. In fact, this may very well be the five star album of the year, I just haven't sat down with my encyclopedia in hand to try and decode it yet. It takes a special band to make both their most accessible and most difficult album at once, but they somehow pulled it off. Tracks like "O Valencia!", "The Crane Wife 3", and "When the War Came" are uptempo enough to pull in casual listeners, which creates an odd contrast with the two epic, over-ten-minute long tracks "The Crane Wife 1 & 2" and "The Island: Come & See/The Landlord's Daughter/You'll Not Feel The Drowning". All combine to form the most interesting, challenging, and best album of 2006.


Top Five Albums I May Have Listed Had I Spent More Time Listening To Them
So here's some albums that I've enjoyed to different extents, but only started paying attention to around the time I started to think about this list:
5. Yo La Tengo - I'm Not Afraid of You and I Will Beat Your Ass
4. Ghostface Killah - Fishscale
3. The Dears - Gang of Losers
2. TV on the Radio - Return from Cookie Mountain
1. Swan Lake - Beast Moans